The program for the 61st meeting of DSFCM is now ready. The meeting will be held at Department of Health Technology – DTU Health Tech, May 27th 2019.
Anker Engelundsvej 1, Building 101A
2800 Kgs Lyngby
Danmark
DTU Meeting Center, 1st floor, Meeting room 1
https://www.dtu.dk/english/about/campuses/dtu-lyngby-campus/getting-there
The theme of the upcoming meeting is "Detection of extracellular vesicles in flow cytometry". Four great speakers have confirmed their attendance:
Joshua Welsh (NIH, USA), Next Generation Extracellular Vesicles Studies for Cancer Research
Jaco Botha (AAU, Denmark), Conventional, high-resolution and imaging flow cytometry: Potentials, pitfalls and solutions for EV characterisation
André Görgens, (Karolinska, Sweden), Using a combination of bead-based flow cytometry and imaging flow cytometry to understand Extracellular Vesicle Heterogeneity
Jens Bæk Simonsen (DTU, Denmark), Flow‐activated nanoparticle sorting as a novel tool for the characterization of nanoparticles
Program and registration. Abstract for the presentations.
Please not, you need to sign up for the meeting so we can order coffee and lunch.
Many people found the way to DTU and the annuale meeting 2019. Here you can see some pictures from the event.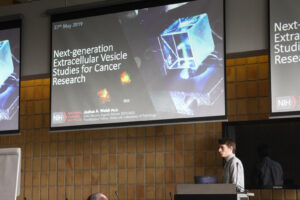 Talk by Joshua Welsh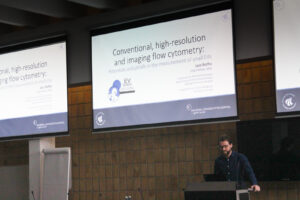 Talk by Jaco Botha
Talk by André Görgens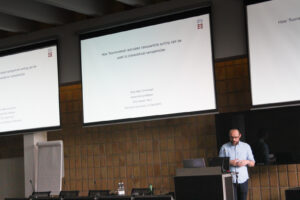 Talk by Jens Bæk Simonsen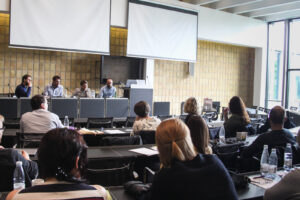 Panel discussion
Meet the vendors and networking